The thing about being a mom or being part of a devoted relationship in general, is that life can get pretty expensive. Sure, my partner and I always try to live a good life, but sometimes our budget comes very close to breaking. We both knew that truth firmly when we had drop one of our little luxuries in favor of extra diapers. From then on, we started to cut a lot more from our budget so that we can have a little extra squared away for our savings. Here are some of the tips I found to be most effective.
The Library is always open
One of the things I knew I was going to provide my child with was access to a ton of different media. I wanted to make sure she could learn and have fun at the same time. The thing here is that blu-rays and dvds are still pretty pricey. So, when I know my kid isn't going to use a dvd more than once, I went to the library instead. They've got resources for everything and their also free just as long as you bring back the media on a timely manner.
Macklemore was Right about Thrift Shops
I like Macklemore and his music, but one of his tracks talks about a tip you can save a little bit more cash. There are lots of people who sell off great clothes when their kids start to outgrow them. So, before you go out and hit a mall, why not drive around the local thrift shop districts? Be wary though; looking for a shop will take time like how looking for an office space to rent means finding the right space and building.
Start buying Generic
Brand names always make products expensive but luckily, generic can often match up to their branded brethren. At the same time, every drug and grocery store carry generic brands. They're often one or two dollars cheaper than their counterparts. You might also want to consider buying in bulk because you're going to be back for more anyway.
So these are just some of the tips I can share with you right now. I have quite a few more, but it may help if you find some on your own.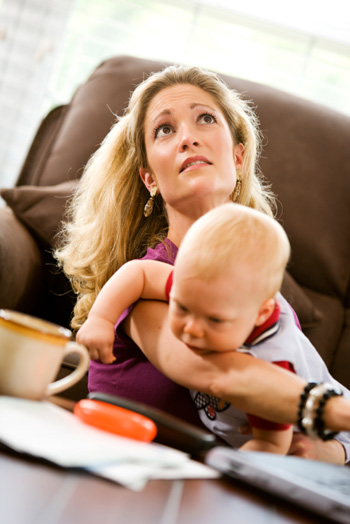 Starting, or adding to, a family is a joyful and stressful time in most people's lives. There are many preparations to be made and important things to consider. One key point of stress when starting a family is financial stability. This occurs not only because having a baby costs considerable money (a recent estimate suggests it costs almost $250,000 to raise a child), but also because work commitments often change during this time. We also have things to save for such as putting aside a college fund. Despite this focus on finances, there is one factor that many new moms don't consider and that is continuing to save for retirement after the birth of the baby. This is something that is equally as important and can have disastrous effects if it is forgotten for too long. The following is my advice to anyone starting a family in regards to financial planning for retirement.
Family Financial Planning
While you are taking those important steps to plan for your family's financial future, you should set aside some time for considering your retirement plans. This doesn't have to be a huge focus of your financial planning, but you should still have a retirement plan that you are working towards. By failing to do this many people put themselves behind in their retirement planning and it is almost impossible to catch up once you fall too far behind. You should set down some goals for your retirement along with a basic financial savings plan to allow you to meet these goals. If you are struggling to do this or don't know how to complete a financial plan then it is a great idea to speak with a professional financial planner.
The Professional
A financial planner will be able to create a financial plan for your family and help you to navigate your way through starting a family, saving for college (and future expenses) as well as creating a retirement plan. You may already have the beginnings of a superannuation or pension fund, which is a great start, but some people don't realize that they have no retirement savings at all. This is where professional can help you set down plan. Many people are overwhelmed by finances and they just need a little bit of extra help to create a plan for the future. The choice to start a family is a great time to reassess your finances and get them under control. You can find more retirement savings and superannuation fund tips at this resource and it is a great site for planning for retirement.
Seeing Through Your Plan
The next step is to commit to the plan and to ensure that you are able to meet all of your obligations as well as save for retirement. If you struggle to do this then you should revise your plan and try to adjust your plan. For example, you might have to cut your retirement savings while you are away from work, but plan to increase savings after you get back into the workforce.
Retirement will be the furthest thing from your mind after your baby is born and this is why it is so important to create a retirement plan now. By thinking about your future you can be sure that you will be prepared when the time comes around. Your children will thank you for your foresight and you can enjoy your retirement in style!
Ah, the peace! The kids are at summer school for the next week, no more running around after them, picking things up, right? Wrong! Now that I finally have some time to myself, it's time to start that long overdue (and late!) spring clean. I do this every year and have a few tips for you ladies out there – mistakes you mustn't make when spring-cleaning (trust me, I've made them all!).
Mistake 1 – Being Unorganised
I never used to take any notice of this, used to think I could just start at one end of the house and go through. Doesn't work like that I'm afraid. Learnt to make a list of every single job, room by room and then prioritize. Small tip – worst jobs first. Get them out of the way and the rest will seem like a breeze.
Mistake 2 – Not Having the Correct Equipment
That was me, cloth in one hand, multipurpose spray in the other, thinking that would be Ok. It isn't and it takes longer if you don't have the right gear. You can't clean your bathroom with an oven spray and you can't use the same cloth to wipe everything over with. I order all my cleaning (and some of my catering) gear from an online industrial supplies store called gotstock – excellent value for money, it saves me a small fortune over the course of a year.
Mistake 3 – Working Too Hard
It used to be that I would do one room at a time and wouldn't stop until it was done. It was hard work until I discovered a few ways to ease the workload. First, I use a microfiber cloth to dust over everything – it attracts the dust and makes life real easy! Second, I spray cleaning solution where it's needed and while it is soaking in, I head off and do something else. Microwave got baked on food in it? Don't spend hours scrubbing – put a bowl of water in it and put the microwave on for one minute – the mess will just wipe straight out.
That's my job done with. DIY next – the list is building. Make sure you use gotstock for everything you need – they really are great value for money.
Like most women, I love to dress up and put on make up whenever I go out. I like looking well put together but still maintain a natural and fresh appearance. No, looking like a mannequin is not my idea of pretty. When a woman is still single, she can spend as much as she wants on clothes, make up, shoes, trips to the salon for perms, highlights and more. When she starts having children, the priorities of course changed.
The same thing happened to me when I kids arrived. It all came naturally though, and as a Mother you'll find yourself saving more for their future then blowing off hard-earned money for frivolities such as new shoes every month. You learn to be more practical and spend your money on things that last and can be used over and over again.
When it comes to shopping, I believe that Moms should treat themselves every so often. There's only so much cooking, washing and vacuuming you can do. Every once in a while, treat yourself to a spa or a nice facial or buy a new tube of lipstick. I was on that mode when I saw an ad for the best curling iron online. I was interested because I have long hair and I've always looked good in curls and waves when I was younger. I was also surprised to see that there was also such a thing as a curling wand – and then I had a difficult time choosing between the two.
To settle the problem, I brought my two daughters with me to the mall and had them sit on the "makeover chair". The hair stylists there will do their hair for free and show them how the devices worked. It was also a good way to attract more audiences at the store. So anyway, after 30 minutes my daughters looked all dolled-up and pretty like they were going to the prom or a ball. I decided to go with the best curling wand for now since it could do more of the styles that my daughters and I wanted. It was definitely a good buy and it was very affordable too.
There are dozens of tips and tricks that a Mom can make use of in order to stretch the family budget. While it is true that you should not scrimp on the necessities, there are also ways to get good value for household items, appliances and tools without sacrificing quality.
For example, I've always wanted one of those industrial-sized refrigerators with an ice maker on one door. We all know how expensive that is, but it is also true this make and model was built to last. Instead of buying the top brand, I searched online for alternatives. The one I ended up with was almost half the price as the most expensive brand, but the specifications were also as good. How did I save up a lot of money? By checking the features and specifications of both refrigerators.
By comparing the two side by side, I realized that they almost had the same features and would be able to do the same things. The very big difference lay in the brand name. It maybe because the first brand was spending so much on advertising and endorsements that's why it cost more. The second brand, which I eventually bought, banked on value and word of mouth so it could be offered at a lesser price. I read plenty of reviews online written by customers who got the same French door refrigerator.
I was very happy with that purchase, and I learned a great deal from that experience. Since then, I always make it a point to read online reviews or customer reviews of items before I buy. It saves me a lot of trouble and money because I am spared from making the mistake of buying something that does not work. I also apply the same principle when going to a restaurant – if the reviews are not too good, or if customers say it's too pricey, I simply do not go there.
Just the other week I was able to apply this practical tip again. My husband wanted me to get a power washer. Naturally, I checked online for the best electric pressure washer models. I was able to find a couple but did not want to rush into buying. I wanted to have enough time to compare and take notes by reading electric pressure washer reviews. I wanted to see how different brands performed under regular use and which ones were difficult to maintain. After three or four days, we were able to make an informed decision. We are very happy with the purchase and the power washer has been very useful to us at home.
If you're interested to try this method, you can start testing it with simple food items that you buy at home. Instead of buying the most expensive one, read labels and compare. It can be as simple as a tub of yoghurt or some microwave popcorn. Look at what people are saying about it online. They're reliable and honest because Moms or Dads write about them in the hopes of helping others. At the end of a month, you'll be surprised at how much you have saved.
Budgeting money is very difficult these days as the prices of basic necessities have already risen. While the fathers work very hard to earn money, it is the mothers' responsibility to take care of the budgeting and to make sure that the budget provided will suffice all of the family's needs. All countries are suffering from this crisis and with that, all mothers are encouraged to think of practical ways to save as far as money is concerned. It is not possible to accomplish with the help of budgeting tips that are proven to be very effective.
Shopping for groceries
When buying groceries,  it is recommended that you make a list in order make sure that all necessities will be bought. This will also eliminate additional expenses. With so many things that can be found in a supermarket, it is very hard to not be tempted in buying some items that are not necessary. In making a list, it is important to make estimations. Another tip is bringing the exact amount of money based on the estimated total of the grocery items to prevent overspending. Bulk buying is also a good idea. Regular shoppers surely notice that buying one item at a time is more expensive than buying a whole pack of the same item.  Also, bulk items are likely to have discounts which will translate to more savings.
Monitor the household expenses
Keeping all the receipts will help with monitoring monthly expenses. This way, people will be able to check which aspect the household is spending more money.
Health
No mother wants to have a family member brought to the hospital, but setting money aside for emergency purposes is always recommended. Most families have health insurance coverage for each family member that will definitely come in handy in case of emergency. Medical insurance covers almost all types of illnesses, including those where surgical operations are needed. For example, this clinic offers varicose vein treatment in Scottsdale and accepts health insurance for their procedures. The same goes with this clinic, which offers different treatments for varicose vein in Southfield.
Excess Money
When there is excess money, it should be directed to savings. Some people use their excess money for buying the things that they want, but  is not really needed. Savings may come in handy for more important expenses like school projects, birthday celebrations, or family vacations.
Say no to credit card schemes
Credit cards are very in demand these days. People think that applying for a credit card is very convenient because they do not need to wait for a long ATM line or to bring cash wherever they go. But in reality, credit cards are temptations that may cause future problems such as bankruptcy and having debts which are definitely a bigger problem. As long as the household income is sufficient, it is best to stay away from credit cards and buy only what you can with the money you have.
The tips mentioned above are just a few of the many ways to manage a household budget. Bottom line, everyone is encouraged to make their own budgeting techniques as long as it helps mothers in maintaining a financially stable home.
One of the sources of moms' joy is fresh flowers. Admit it; a pretty bunch of soft petals can make your day seem a bit better than it really is. After some time we can get tired of the same old glass vase that has been on our tables for literally years. Take it from me. I recently checked companies offering flower delivery in Adelaide, and later on realized that I hate my vase. I wanted something new, but the good news is I didn't need to buy new ones. Here are five common household items you probably have that you can convert into chic vases in no time at all:
1. Teapots
Teapots are nice, cute, and adorable, so teapots that you rarely use anymore are perfect as a vase. Upon picking your flowers or buying fresh ones, you can place it directly on the teapot. Voila, you now have a fancy-looking master piece.
2. Wine Bottles
These are perfect for flowers with long peduncles such as daisies and sunflowers. You can keep the wine label to keep the vintage look or you can completely remove it to make it look neat. You can apply vegetable oil and leave it on for a few minutes then you can remove the label easier.
3. Mason Jars
You can use these jars plainly the way it is or you can add some nice little touches like ribbons or cute cutouts. Don't just use one jar; it's nicer to look at if there's a whole row of mason jars filled with colorful flowers. You can put it on windowsills, on top of shelves, or cabinets. If you have a bunch of kids, you can put their name on the jars just to make it fun.
4. Coffee Tins
For a more rustic and raw look, you can use coffee tins and even soup cans. Just make sure they're clean and have a nice pastel color to make it more delightful.
5. Pitchers
You can use any pitcher you fancy, be it vintage-looking or glass or plastic. It depends on the "feel" that you want to get. Just like teapots, you can put just about any freshly picked blooms in here and you've got an instant center piece.
Being a hands-on mother has a lot of perks, especially the amount of quality time that can be spent with the whole family. With so much stuff a mother does in a day, it is amazing how they survive without any objections at all. The role of a mother is not only limited to taking care of all the family members, doing all the household chores, and looking after the children. They also manage the household budget and make sure that all the necessities are provided every day. Some people say that earning money is harder than spending them, and for sure, a lot of mothers will object to the idea.
Budgeting money requires effort, time, and critical thinking. An average household has 3-5 family members and estimated monthly income of $400, which depends on the type of job the breadwinner has. Every dime should be spent on the most important needs of the family, including food, toiletries, medications, utilities, and education.
Experienced mothers come up with their own budgeting style and saving some money while providing everything the family needs. Here are some examples:
When it comes to groceries, practical mothers always go for bulk buying. It is proven that items in big packages are way cheaper compared to two small packs of the same item.
Dividing the whole household income into parts maintains the budget. In case there is any excess, it will go directly to the family savings.
Doing research about affordable yet effective products is a habit of a practical mother. They compare each brand by its positive and negative effects, and weigh how reliable the product is. Sharing in online forums helps.
As much as possible, mothers cook the family's meals. Dining out is only an option to celebrate a special occasion.
The budget does not go according to plan all the time, especially if there are emergency expenses such as school projects, increased utility bills, or medical expenses – reasons when debts are inevitable. In case this happens, a practical mother pays the debt as early as possible to avoid interests.
A lot of mothers trust their guts when it comes to budgeting, but the most practical ones always look for other options in case things do not fall into their rightful places. Credit cards, just like the one available on this website, are a great help for emergency expenses. They can be used anytime and almost anywhere, which is why credit cards are recommended for people, especially for those who have big families. Still it is a frugal option to only use a credit card with discretion. It is very easy to abuse it but paying up is could be a problem.
When it comes to hiring outside help to do things around the house, most mothers would say no. For them, it is just another expense that they would have to pay for. They would rather do the task themselves. Though this is a good attitude, the truth is that not all service needed for the house is actually costly. There are those that are extremely affordable, but can provide lots of benefits.
One of the services that can be availed is window cleaning service. This might seem like a basic task that any mother can do, but these services provide something more than what you imagine. Therefore, it is worth the try.
Quality Cleaning
Houses can have lots of windows depending on the number of rooms. There are instances in which windows would not be cleaned as they are not deemed necessary for cleaning right away. This may be forgotten until such time that years have passed and the windows are untouched. Of course, it accumulates dust and eventually poses health risks to the family. With window cleaning services, you are assured that not only dust will be removed, but it will be checked from every edge and every side. These services also include maintenance. Thus, if some windows have to be repaired or replaced, they will suggest it right away.
Save Time
As a mother, you need to understand that time is gold. Every move you make counts. Thus, if you spend a long time doing something, you leave many other things out. For instance, if you are a working mother, you might spend more time with your job and forget your kids at times. Add to that the household chores that you have to do. If you will do the tasks like window cleaning, then how much time is left for you? Aside from not being able to provide care for your kids, you might also put your health at risk. You also might not be able to do other errands and that could be a big problem in the end.
Therefore, if we were to analyze it, you will benefit more from hiring these services than just doing everything by yourself. If you want to find out more about window cleaning services visit this site.
As a mother, I know how hard it can be to save money. Few things are as hard as trying to save money whilst trying to give everything to one's children so that they grow up to be the best they can be. Still, even though it proves to be a really hard task, there are many things mothers can do to make it much easier. In this post, I'm going to talk about how I was able to end up saving a lot of money whilst earning more: getting into binary options trading (know more about the subject here). By doing binary options trading full-time, I'm able to earn a lot of money whilst being able to save a lot in the process.
Now, you might be asking, how am I able to earn and save a lot of money through binary options trading? For one, binary options trading doesn't require me to go to the office. In today's world, the price of gas can be just too much. And when one considers how one has to buy clothes for work every now and then and how it's necessary to go out with coworkers just to be able to keep up, one realizes how having an office job can often prove to be too "expensive." The good news is that doing binary options trading does away with such things. In addition, should one actually take the time to learn everything they can about binary options trading, one will be able to make a great profit off it on a monthly basis.
Of course, when it comes to binary options trading, you need to make sure that you're working with the right brokerage. Unfortunately, there are a lot of illegal brokerages out there that continue to steal money off of unwitting newbies. Should you end up working with such a brokerage, you might end up losing all of your hard-earned money after some time.
The good news, however, is that there are a lot of legitimate brokerages out there that offer amazing services. Most moms I know work with Banc de Binary, however. I actually do, too. In my case, I find binary options trading very enjoyable and profitable with Banc de Binary. This is because Banc de Binary offers many amazing auxiliary services (e.g. binary options trading signals) that make binary options trading much more profitable. This is in addition to the fact that Banc de Binary is regulated in the European Union by the CySec.
I'm not saying that binary options trading (visit this site to find out more) is the perfect career for every mother out there. Still, every mom would do well to look into doing it for a living.
For tomorrow's post, I'm going to talk about some easy and very affordable recipes for great-tasting foods. I know that many of my readers are very busy moms, so I believe that the recipes I will post tomorrow will surely help them with their cooking. Just because you're a very busy mom doesn't mean you can't cook anymore. Follow my recipes and you'll surely be able to.